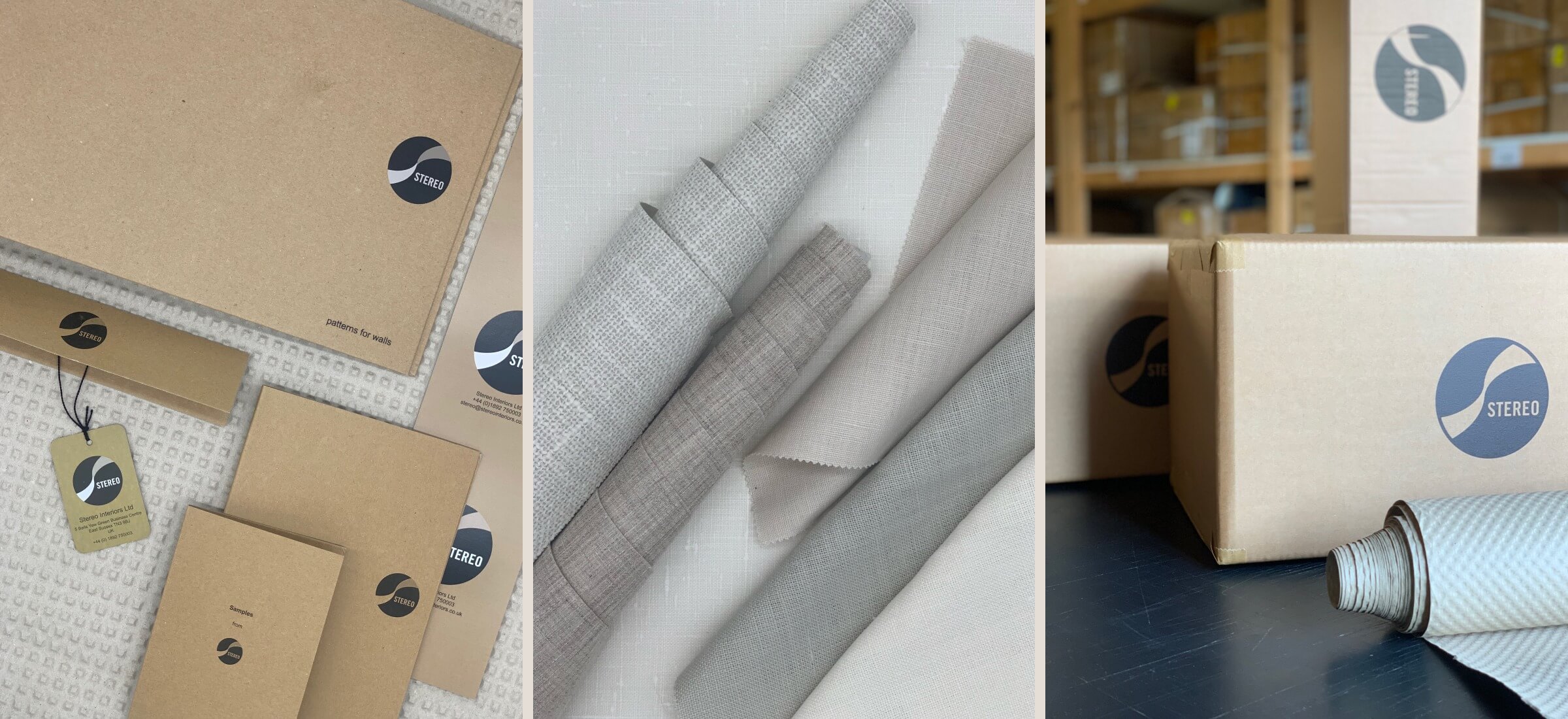 Working Towards a Sustainable Future
At Stereo we are aware of the potentially devastating impact of climate change. Consequently, we have recently made several conscious changes to how we operate to minimise the impact our business may have on the environment. We know this must be an ongoing process.
Renewable, natural materials have long been at the core of our product range, and it is the practical, aesthetic, and environmental qualities inherent within such materials that continue to drive our product development today.
Similarly, our main supplier uses state of the art technology and 100% renewable energy to manufacture wallcoverings with minimal material and energy waste.
We have recently taken steps to reduce our carbon footprint by stopping air shipments and replacing them by sea freight wherever possible. 
We now use 100% recyclable packaging for our wallcovering deliveries and within our office, all our stationery is now produced from recycled and/or recyclable materials.
We try to avoid waste, so any discontinued or damaged products are either sold on for further use or donated to community groups such as local craft groups, local schools, and universities.
We have virtually eliminated business travel by road or air, with the vast majority of our journeys, even overseas, conducted by rail. Similarly, we encourage our staff to come to work via public transport.
In line with many businesses post-Covid, aside from our main office, we now use shared office spaces and, where practicable, minimise travel by allowing employees to work from home.